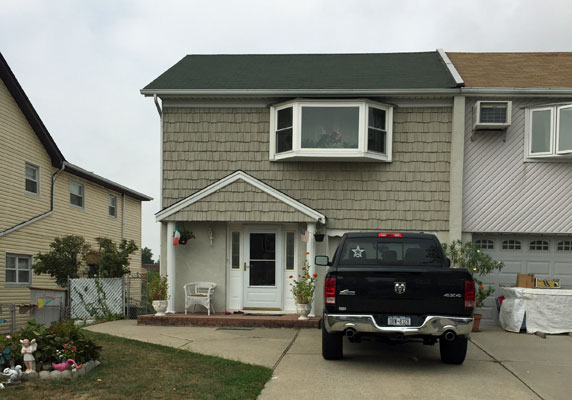 The Details
Extracted pumped out water in flooded basement for Sofia M. in Great Kills Staten Island, due to her toilets speedy connector, water supply line burst and flooded the entire basement.
The daughter who lives next store found us, Joe Kielbasas Flood Service in Staten Island, for her moms flooded basement on the Internet using Google, as her search engine and as a local water damage restoration company in Staten Island that had great reviews.
We then extracted water from carpet, and later dried her carpet with a carpet dryer and deodorized it.
We set up high speed high powered turbo dryers and low temperature high capacity dehumidifiers throughout the flooded basement, cut wet drywall, Sheetrock, removed water inside the walls, cut wet insulation to prevent mold from growing.
Gathered wet drywall, sheetrock, insulation and debris, removed and reset furniture, organized wet unsalvageable contents that would be claimed on customers homeowners policy.
Got customers assignment so we could bill insurance direct as a courtesy in order for customer not to pay anything out of pocket while being in the midst of this emergency situation.
Brought down the humidity levels while monitoring drying equipment to bring humidity levels to a safe level. Transported debris to dump.
Called the insurance for Sofia and reported the claim.